Back to Blog
Our favorite family-friendly recipes
Published January 05, 2023
A major part of meal planning is compiling a list of recipes you and your family love. Here is a list of some of our family's favorite recipes.
---
Meal Planner App is a family business, and we stand in favor of families gathering around the table over a meal. Our goal is to make meal planning less stressful and less time-consuming, so that you can spend more time on what's important to you. In our case, that's family. We are diligent to gather around the table for at least one meal every day.
We believe that proper meal planning can enhance nearly every other aspect of life, including your budget, your physical health, and your mental and emotional health.
That's how important meal planning is to us.
If you're new to meal planning, you've come to the right place. Our blog is full of helpful resources for meal planning, including how to make the most of our online meal planner.
In a recent article, we focused on how to start meal planning in the new year since many of us are thinking about New Year's Resolutions. One of the key steps in that article is to compile a list of your favorite recipes. We believe our online meal planner is the best way to store and organize meals and recipes from anywhere on the Internet, so if you haven't tried it yet, try it free for 30 days.
No matter how you choose to organize and store your recipes, starting to compile a list can be a daunting task. That's why we wanted to help you get started by sharing a list of our family's favorite recipes. These recipes are tried-and-true favorites that even our kids love. Enjoy!
Breakfast

New York Times Cooking's Buttermilk Pancakes
The best buttermilk pancakes ever. You can't go wrong!
Feel Good Foodie's Overnight Oats
This is a great blog post on how to make easy, delicious overnight oats. Our kids love overnight oats!
We love including hard boiled eggs with our oatmeal for added protein.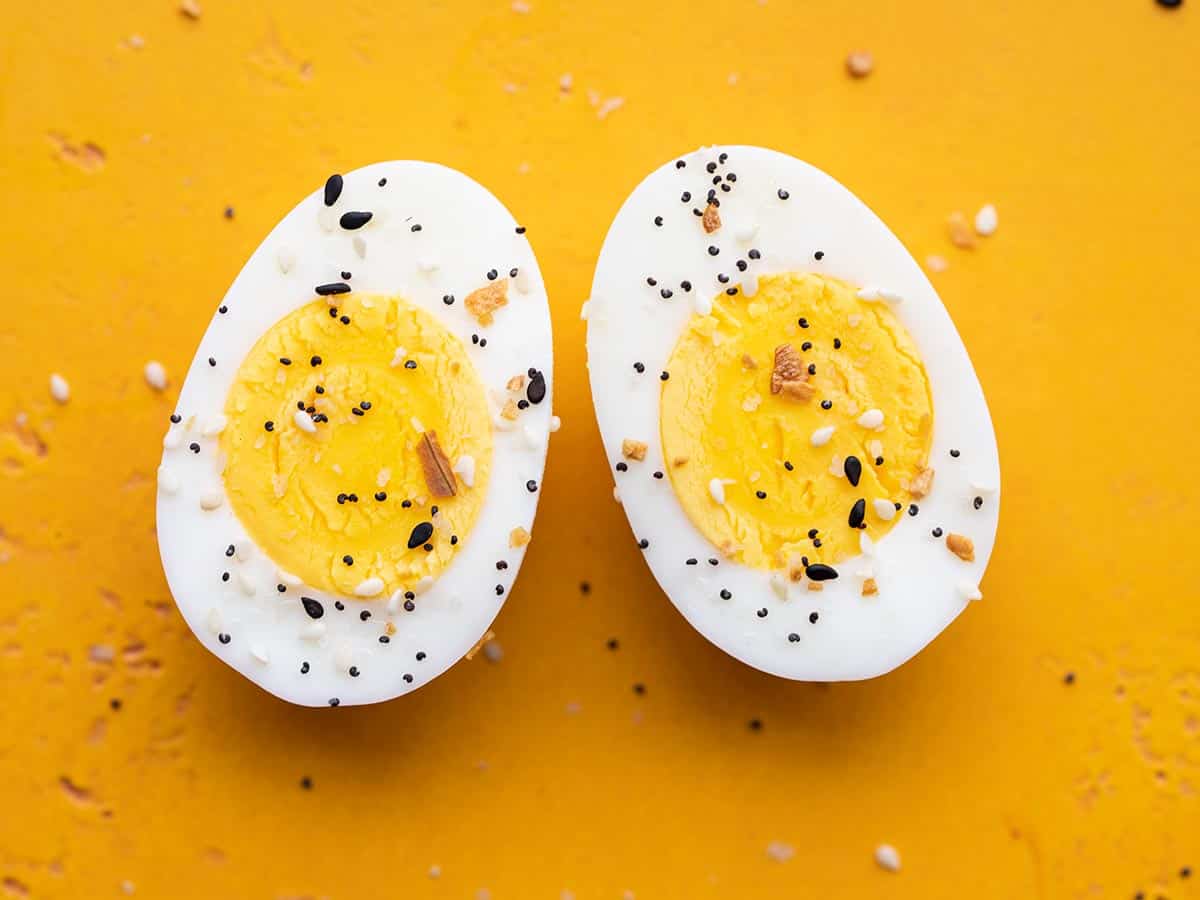 Lunch
Delish's Chicken Salad Sandwich
This is my favorite weekday lunch between two slices of homemade sourdough. I often sub apples for grapes.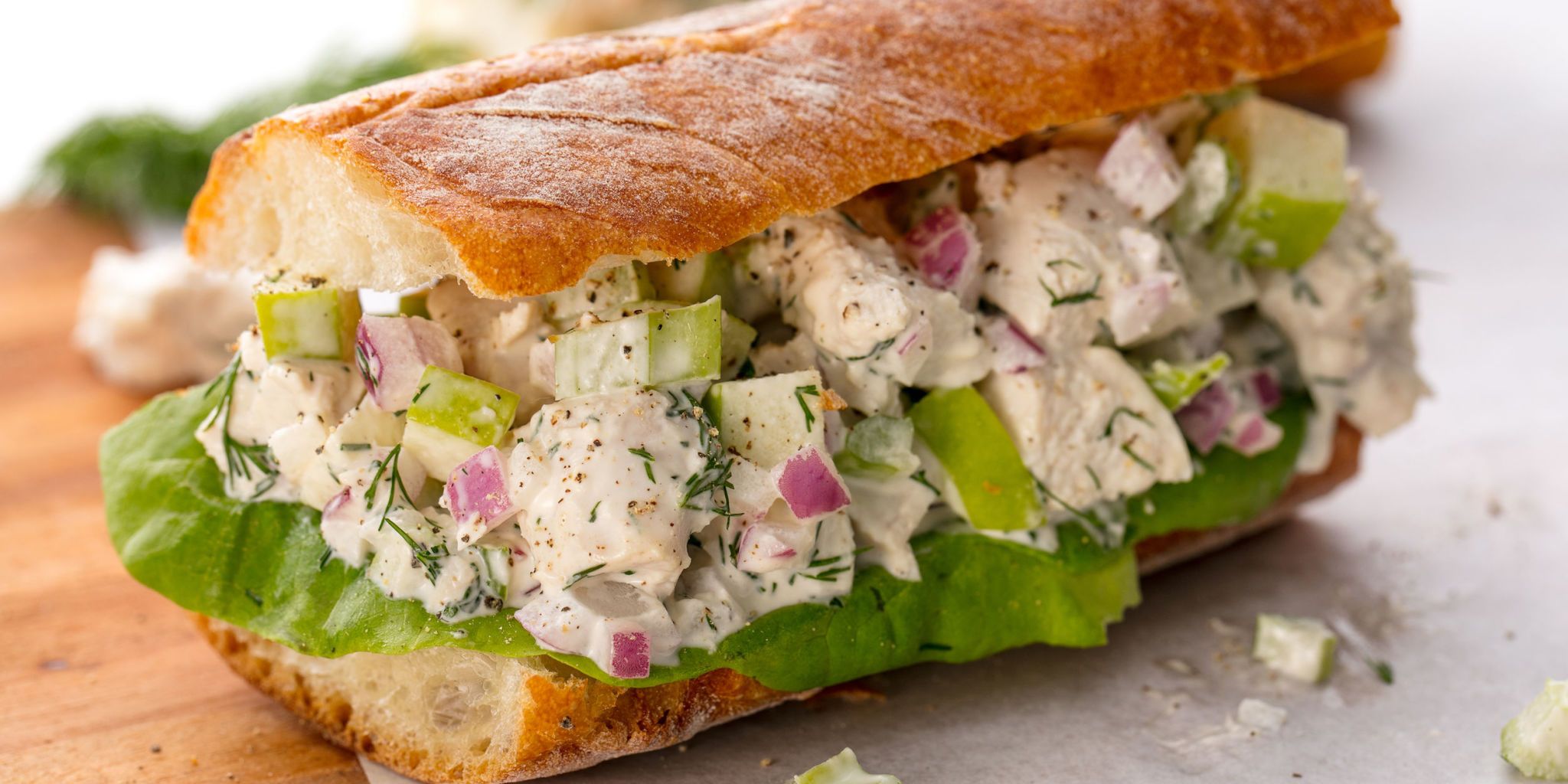 Dinner
Ambitious Kitchen's Healthy Turkey Chili
We sub beef for turkey because we prefer the taste of beef or to save money we omit the meat altogether and get our protein from the beans. If you top your chili greek yogurt with instead of sour cream, that adds a good amount of protein as well.
Natasha's Kitchen's Teriyaki Salmon
This recipe has helped our kids start to like salmon. It's sweet, tangy and delicious, however sometimes I use a little less brown sugar to make it a bit healthier.
Budget Bytes Sheet Pan Kielbasa Potatoes and Green Beans
What is better than a one pan meal with sausage? Nothing!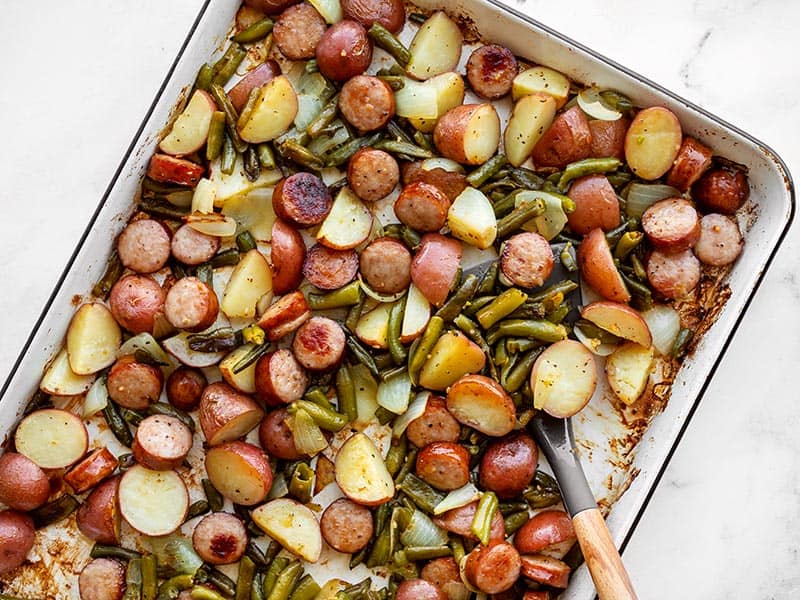 Allergy Awesomeness' Creamy Tuscan Chicken
This is hands down our kids' favorite meal. Our 6 your old will eat two plates full. You can also make this as allergy friendly as you want by using gluten-free pasta.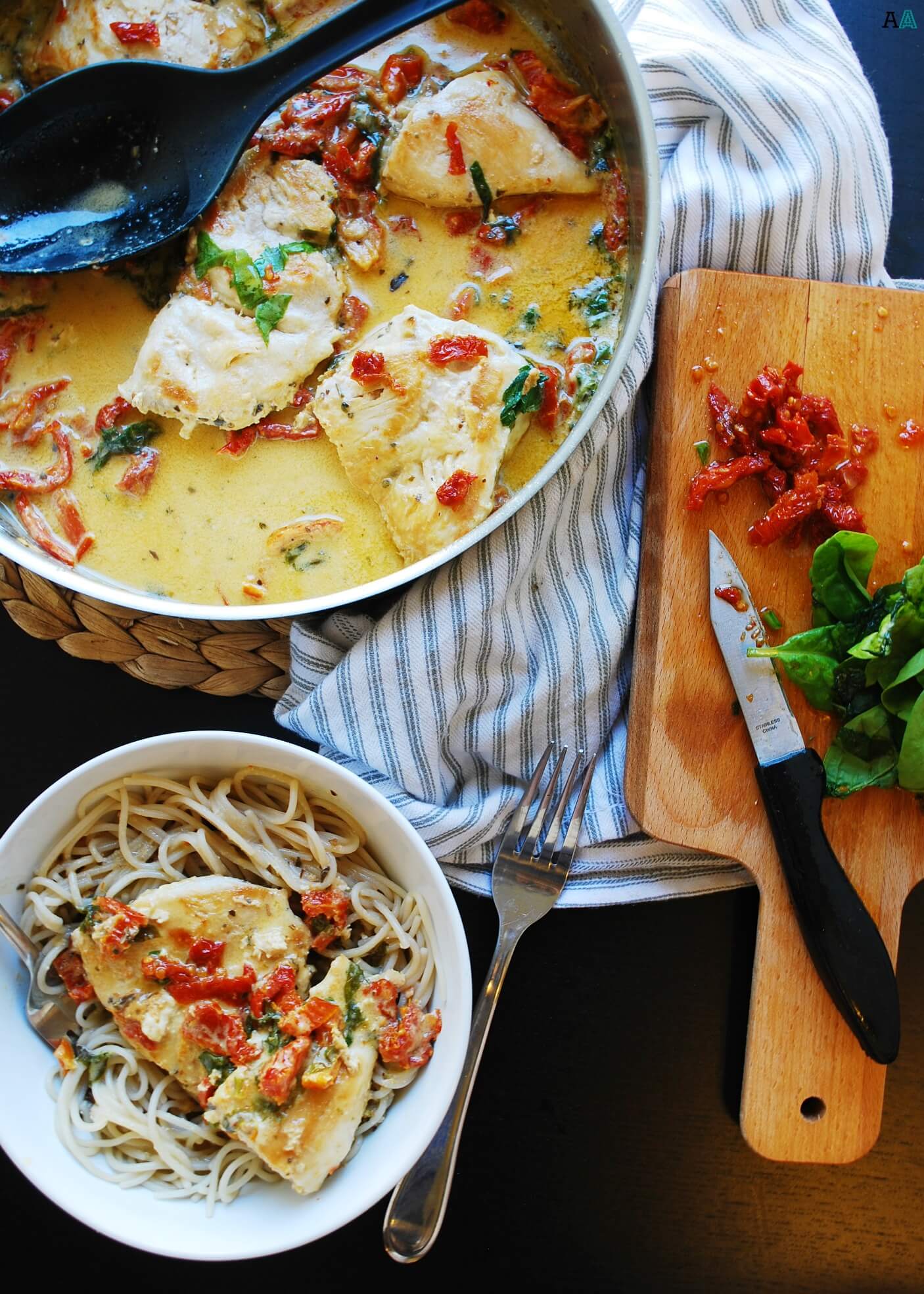 Six Sisters' Stuff's Instant Pot Refried Beans
This recipe makes enough beans for multiple meals and is so affordable! I sub bell pepper for jalapeños because our kids can't do spice.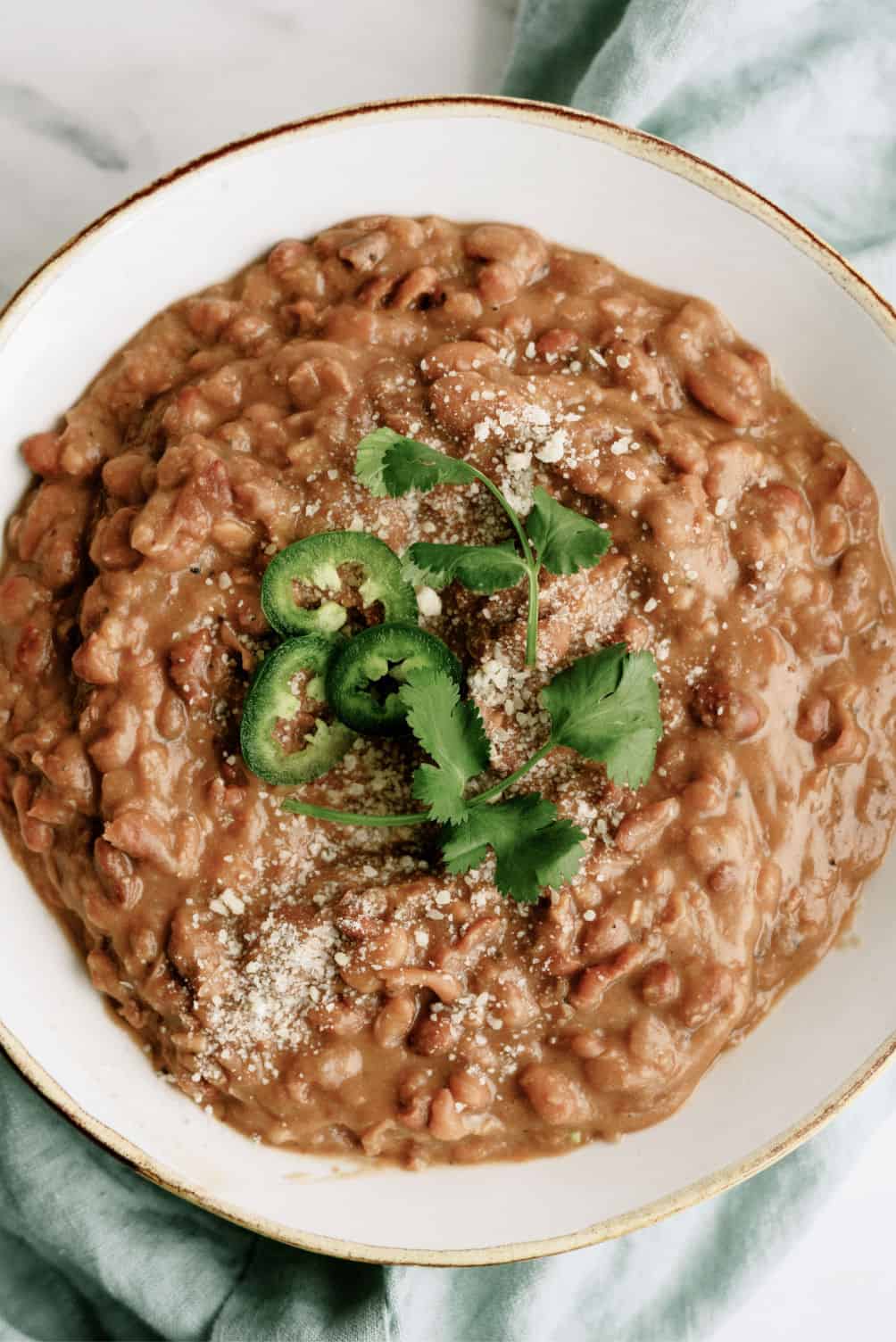 The Wholesome Dish's Chicken Pot Pie
This is the best chicken pot pie recipe I have tried. I use shredded chicken from a whole chicken and homemade bone broth. I omit carrots, celery and peppercorns for the bone broth. I also use a homemade pie crust and it is absolutely the best chicken pot pie you will ever have!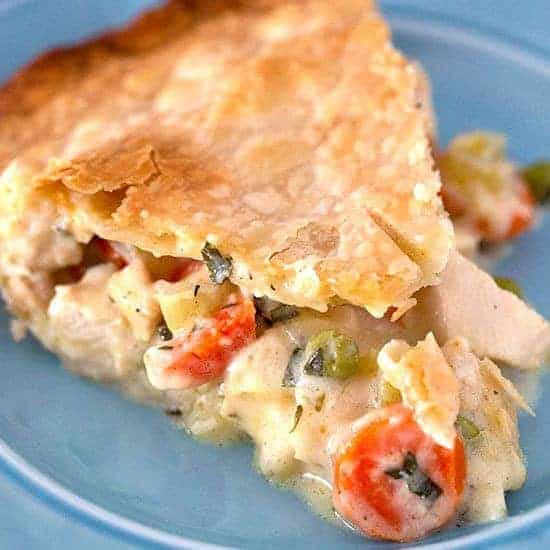 Budget Bytes' Roasted Bratwurst with Peppers and Onions
This is a delicious weekend meal for grilling out. Make sure to use a meat thermometer to know when the bratwurst is done. Pork has a tendency to appear pink even when fully cooked.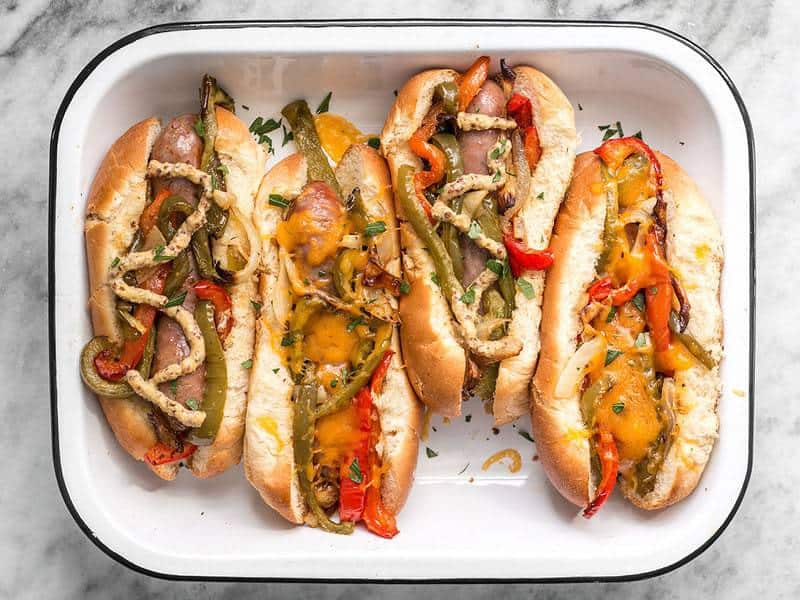 Mom on Time Out's Chicken Stir Fry
A delicious meal to use up any veggies in the fridge.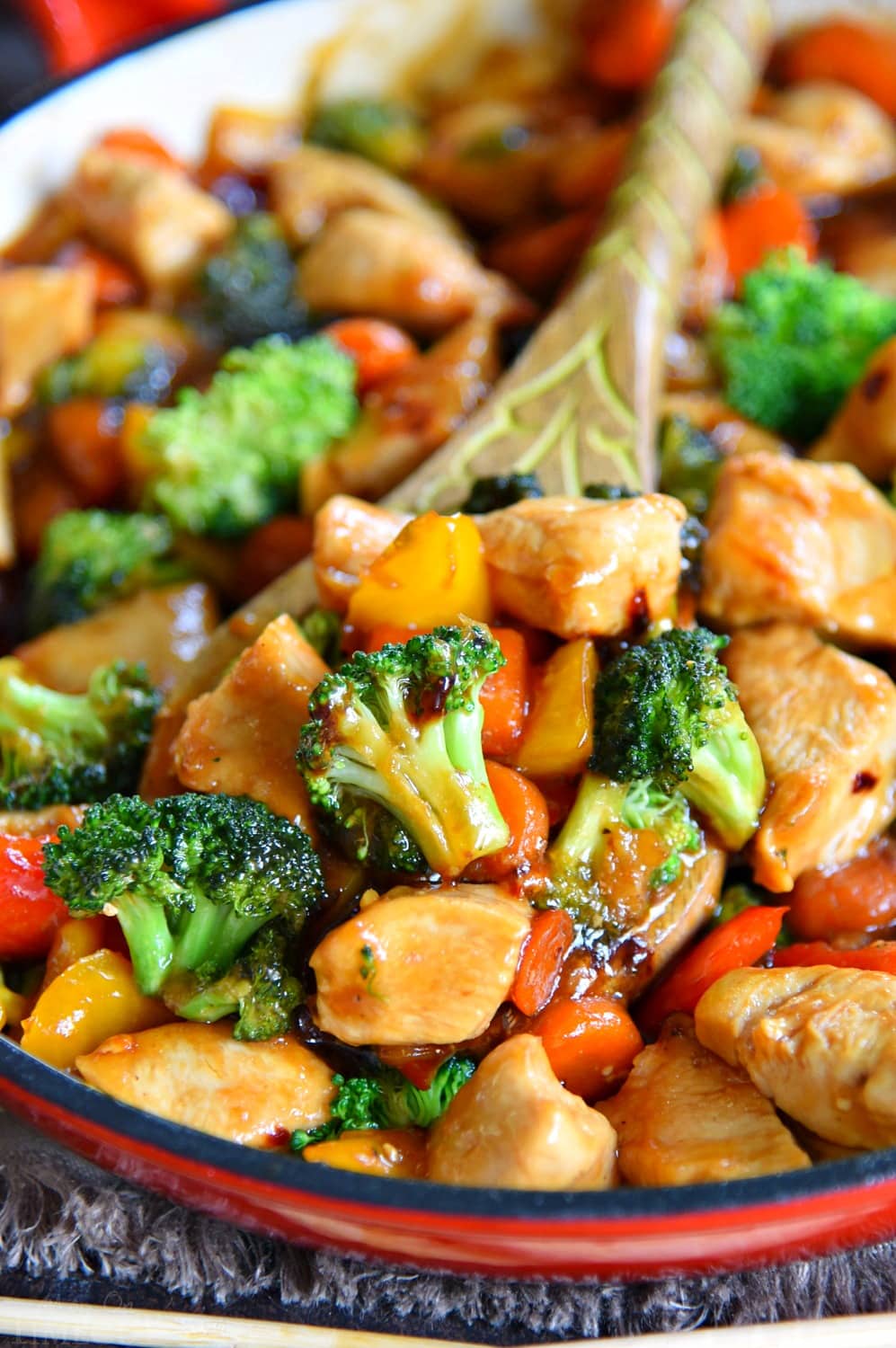 Homemade Smash Burgers with Sweet potato fries
We used to make burgers a lot at home, but now we live near In-N-Out so we don't make them as often. Our oldest son devours burgers and all of our kids love roasted sweet potato fries.
This Half Baked Harvest Recipe is the best.
The Modern Proper's Beef Tacos
Such a simple staple!
These are meals to get you started with compiling recipes for your meal plan. Don't be afraid to schedule easy dinners like hot dogs and pasta and marinara sauce that you know most everyone will like. We always try to have a veggie with every meal as well even if it's just steamed broccoli. Easy meals help make eating at home more sustainable and prevent burn out.
For more tips, checkout our blog. And if you're curious if Meal Planner App can really make meal planning simpler and easier for you, try it out free for 30 days!
Ready to save time and money?
Try Meal Planner App risk-free for 30 days. Cancel anytime. No strings attached!