Back to Blog
Easy and healthy dinner recipe ideas
Published March 16, 2023
We all need any easy button when it comes to planning meals. Here are some healthy dinner recipe ideas that are simple and won't break the bank.
---
Life isn't easy.
That's the understatement of the year! As parents, we not only have to take care of ourselves, but we also have to take care of other humans too.
That's some real hard work!
But don't worry. At Meal Planner App, our goal is to take at least some of the burden off of your shoulders. We do that by providing tools and resources to make meal planning easier and faster.
We often find that people need recipe ideas that are cheap, easy, and healthy, which is why we've put together a series of articles to give you recipe ideas. But before we dive into the recipes, let's make sure we're all on the same page.
We go into further detail on what we mean when we say "healthy" and "easy" in our article listing easy and healthy recipe ideas, but here's the short version:
We use the word "healthy" to describe a recipe that incorporates fruit or vegetables, can be prepared with "good fats", and includes a source of protein such as meat, nuts, or beans.
We use the word "easy" to describe a recipe that has a relatively low number of ingredients (around 15 or less), has either a short prep/cook time, or has a pre/cook time that can be broken up and divided into stages (think slow-cooker meals).
Familiar recipes
Our first set of healthy dinner recipe ideas may be familiar to you if you've read our previous article on easy and healthy recipe ideas.
This vegetarian dish is as cozy as it is healthy, and since it can be made in the slow cooker, it's really easy to prepare.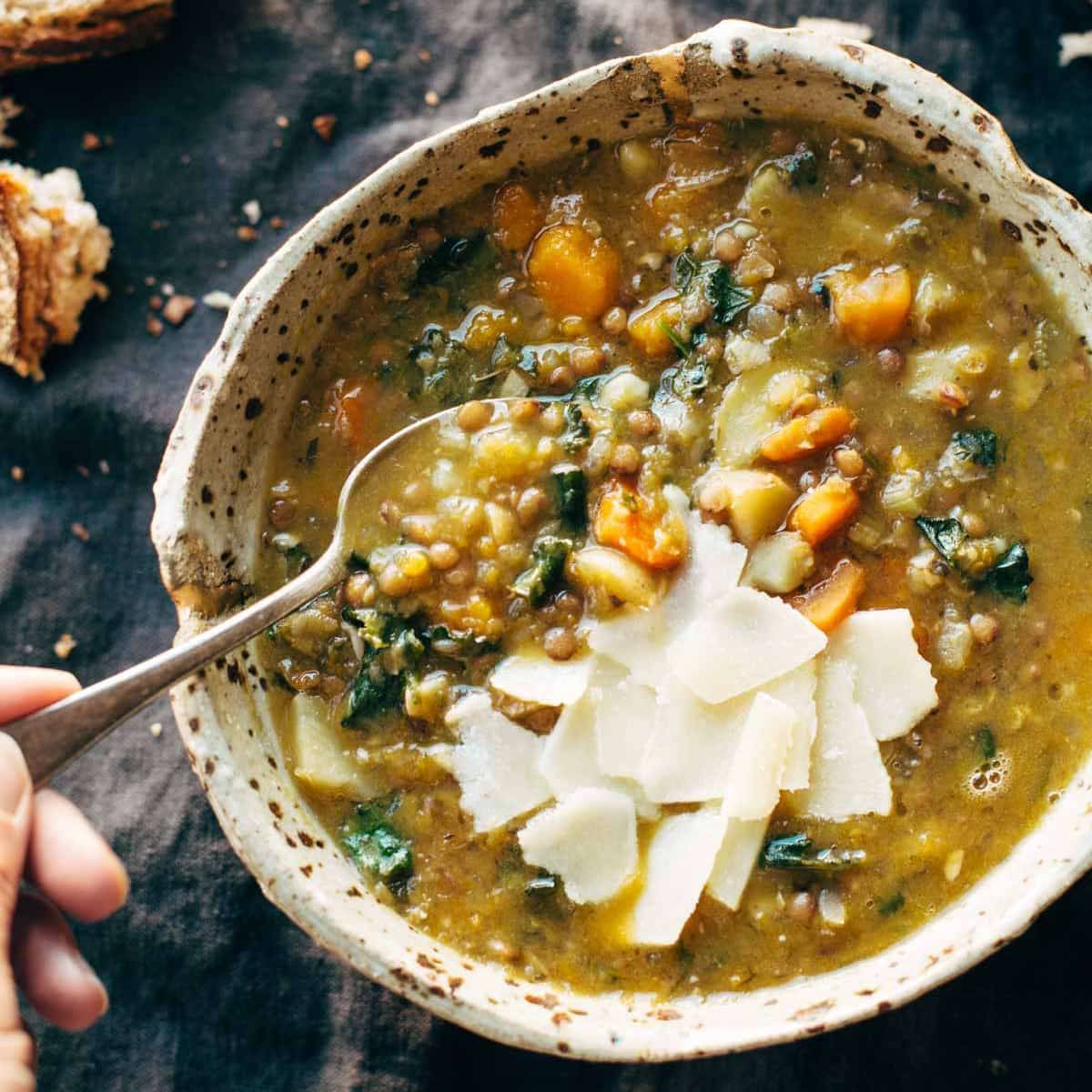 Sheetpan recipes are a secret weapon for those wanting to make something easy. Not only are they easy to prepare, but cleanup is a breeze since you really only need to clean the sheetpan.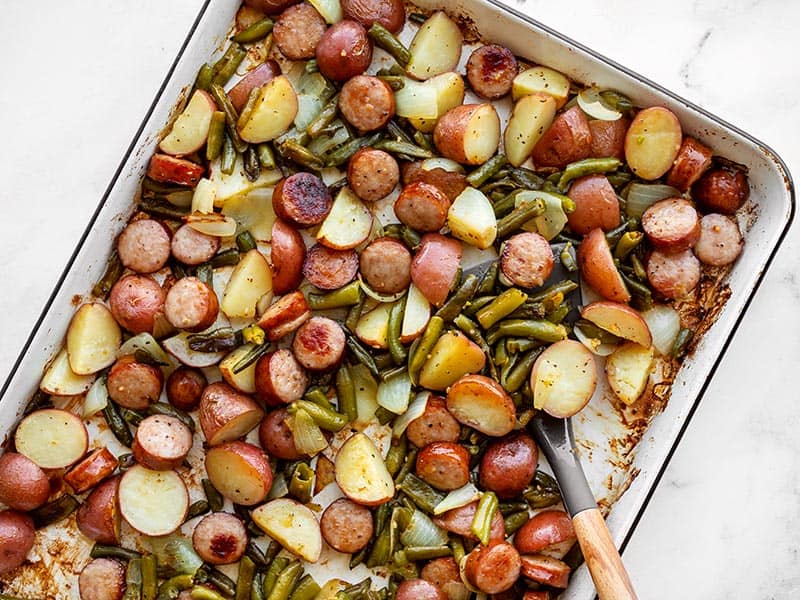 We've been loving refried beans lately because they're cheap, high in protein, and are an easy meal when made into a rice and bean burrito.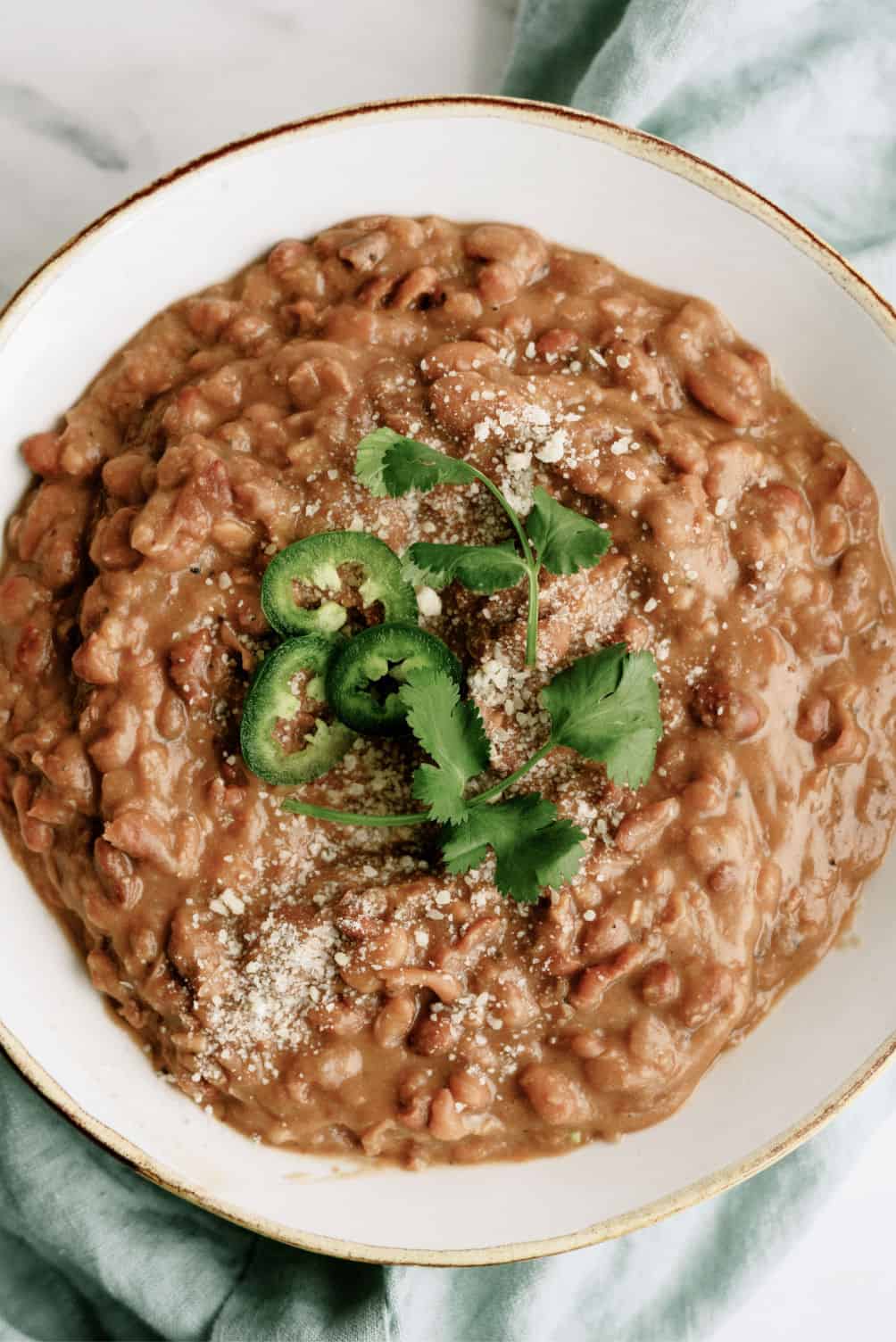 What we've been cooking lately
The great part about having a team that loves to meal plan is that we never run out of ideas for recipes.
Pro tip: For more recipe and meal plan ideas, check out our Inspiration page.
This recipe has become a hit with our kids (yay!), and it can be made as a vegetarian or vegan recipe by omitting the turkey and using a vegetable broth. We serve this chili Texas style over a bed of corn chips and cheese.
We found this recipe while trying to make kid friendly dishes that were allergen-free, and it's become a staple at our house, even tho we're no longer avoiding allergens. It has plenty of "good fats" from the coconut milk, and can easily be modified to suit most dietary needs.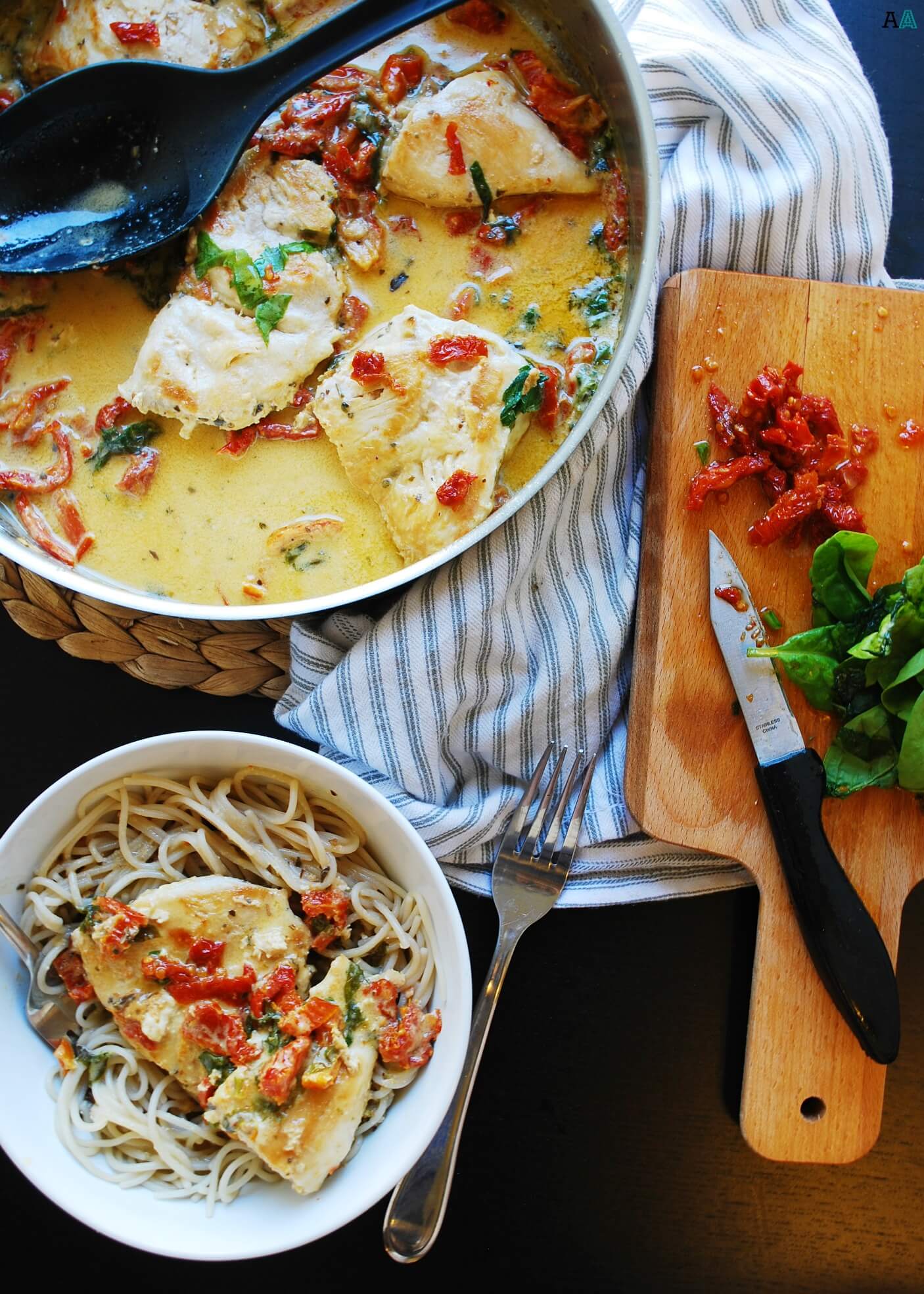 This stew is a great alternative to chicken noodle soup. We love paring this with some fresh, homemade sourdough bread.
If you're wanting to add more fish into your diet, this recipe is a must. With a rich flavor profile, it can be paired with rice or served on a bed of steamed veggies.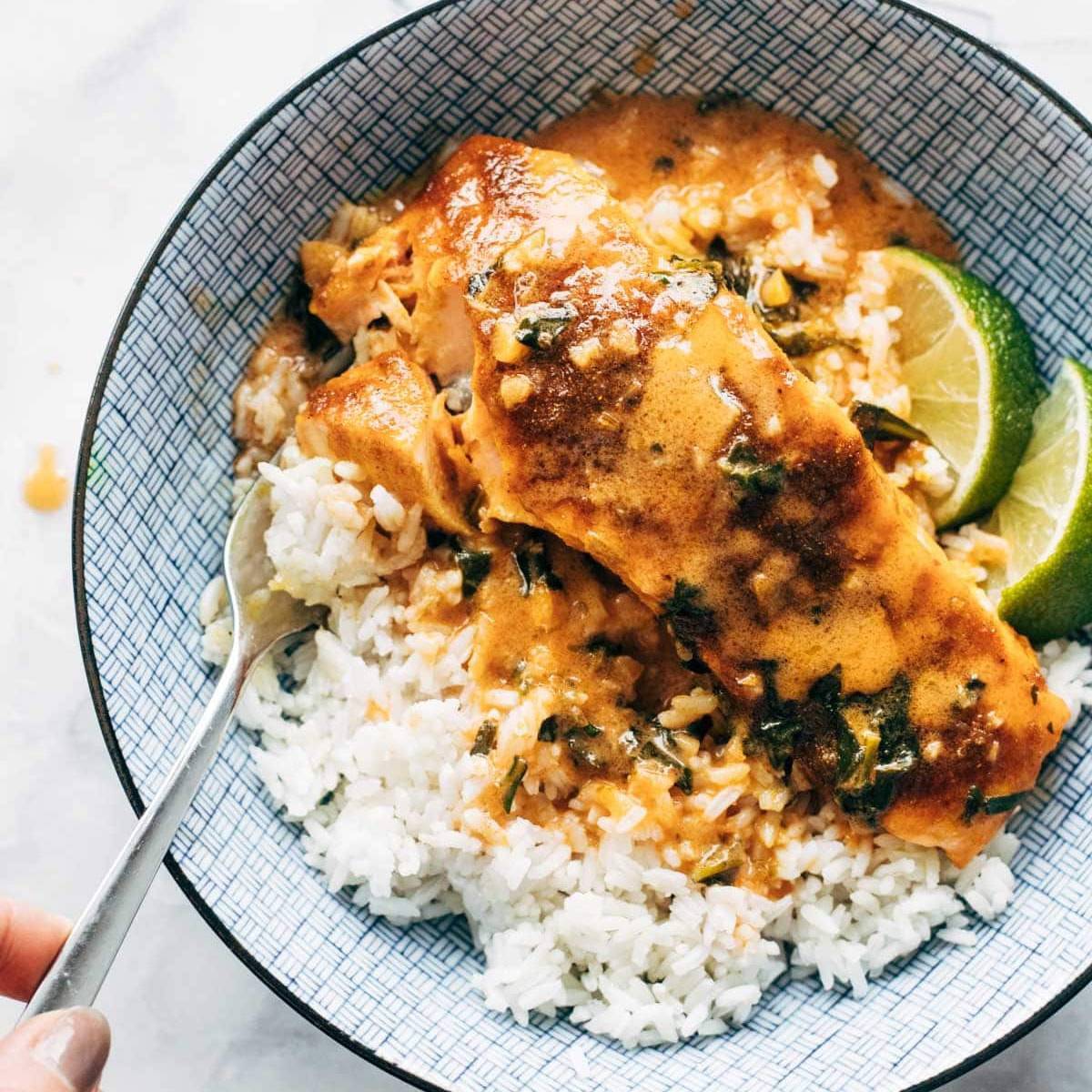 We hope you've enjoyed this list of easy and healthy dinner ideas. At Meal Planner App, our goal is to make meal planning easier and faster. One of the ways we do this is by providing an online meal planner that helps you keep your recipes organized and makes planning a breeze.
Sign up for free 30 day trial, and see why people are ditching the pen and paper for a more modern meal planner!
Ready to save time and money?
Try Meal Planner App risk-free for 30 days. Cancel anytime. No strings attached!