Back to Blog
Cozy soup recipes for fall and winter
Published November 30, 2022
Here are our top 5 recipes to warm you on the inside while it gets darker and colder outside.
---
The team at Meal Planner App loves soup. It's a great change up from the regular meat and veggie meals, and often, it involves less cleanup at the end. Then, of course, there's the cozy feels we get when we smell the warm broth and feel the heat of the soup melt away the cares of the day.
In this article, we wanted to highlight some of the soups we've been enjoying that deviate from the traditional chicken noodle soup and creamy tomato recipes.
While we love a good traditional soup, we also love a change of scenery. Here are five recipes to keep you warm and cozy this fall and winter.
Crockpot Lentil Soup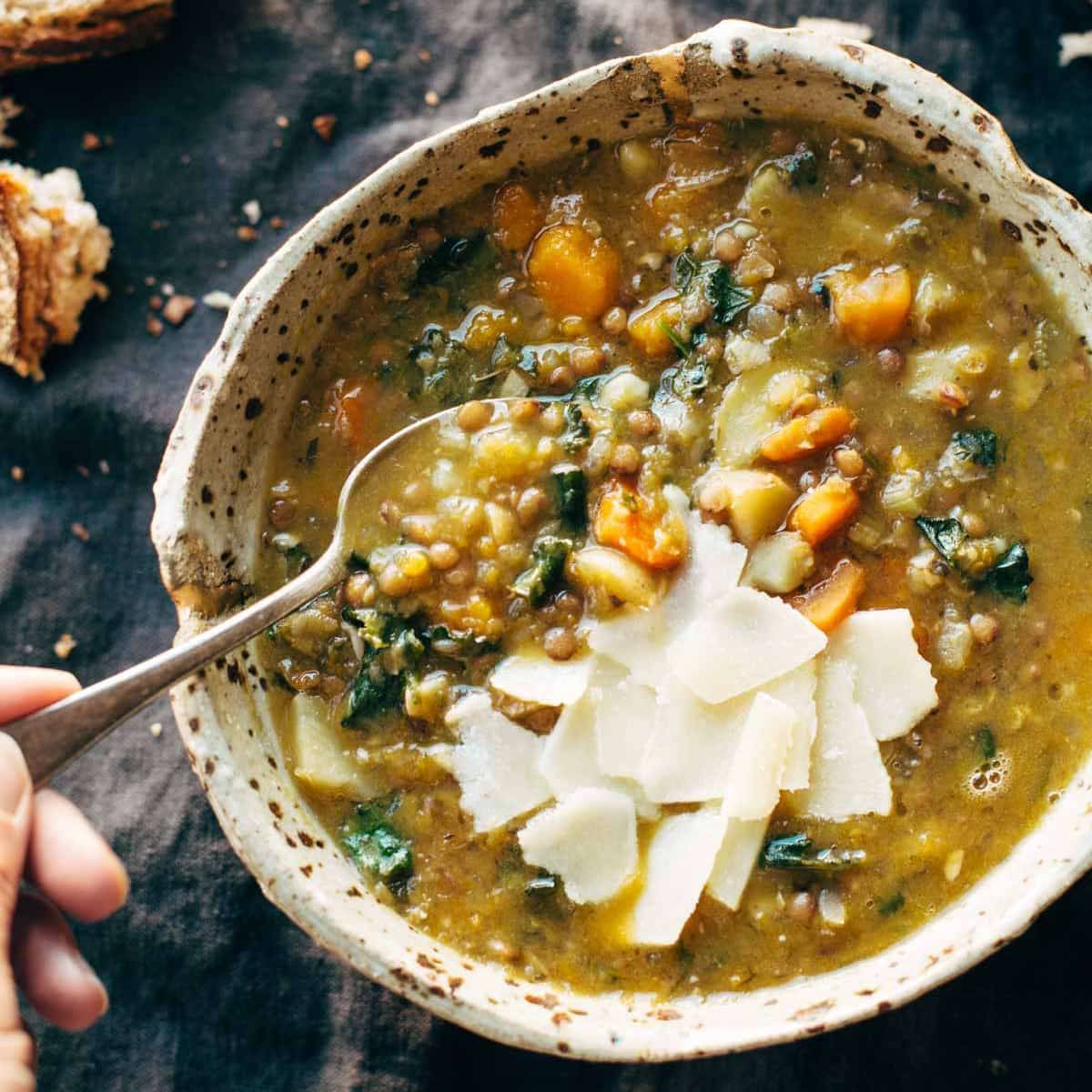 The first recipe we want to highlight is this delicious crockpot Lentil Soup from Pinch of Yum.
FYI, we love Pinch of Yum, and cook Lindsay's recipes weekly!
This hearty, healthy soup can be vegan if made with vegetable broth, or vegetarian with chicken broth. We've made it both ways, and this soup doesn't disappoint. This is a great budget-friendly meal to try for Meatless Monday, or if you just to get the kids to actually eat a veggie. We've tried this out on our kids, and they're warming up to it (pun intended).
This soup can be made in a slow cooker which makes mealtime less hectic too. We find that when we've got dinner cooking all day in the slow cooker, there's less to do when it's time to eat, so we get more time with the kiddos and less stress around mealtime.
Give this recipe a try, and if you're a Meal Planner App, add it to your meal plan this week!
Chicken Barley Stew
Next up is a lovely Chicken Barley Stew from Aberdeen's Kitchen.
This stew will take you to the barley fields of Ireland and make you feel like you just put the sheep in the barn for the night. The barley is hearty and makes a pleasant deviation from noodles in a chicken soup.
This is also a one-pot recipe, so cleanup is a breeze.
Golden Soup
Here comes another from Pinch of Yum, a bright and cheery Golden Soup.
This is another vegan recipe that stands on its own, or can be paired with a melty grilled cheese sandwich in place of creamy tomato soup. This soup has a nutty depth from the cashews and garlic, with lots of nutritional value from the cauliflower and turmeric. In addition to warming your soul, it can also strengthen your immune system and protect against the fall and winter sicknesses that go around.
This soup also has bonus points for being easy to prep ahead. Just toss the ingredients into a freezer bag, and when you're ready to cook it, just add water and cook!
Creamy Wild Rice Chicken Soup
Next, we have a rich, Creamy Wild Rice Chicken Soup from Half-baked Harvest.
This soup was made for overcast, cold days where it's best to just stay inside. The mushrooms give a gravity to the flavor that compliments the carrots and rice very well. The rich cream makes this soup dense and comforting in all the right ways.
This soup can be made in one of three ways — stovetop, slow cooker, or instant pot. We typically stick to the stovetop method because, let's be honest, an enameled cast iron dutch oven adds to the aesthetic and coziness.
Quick Homemade Ramen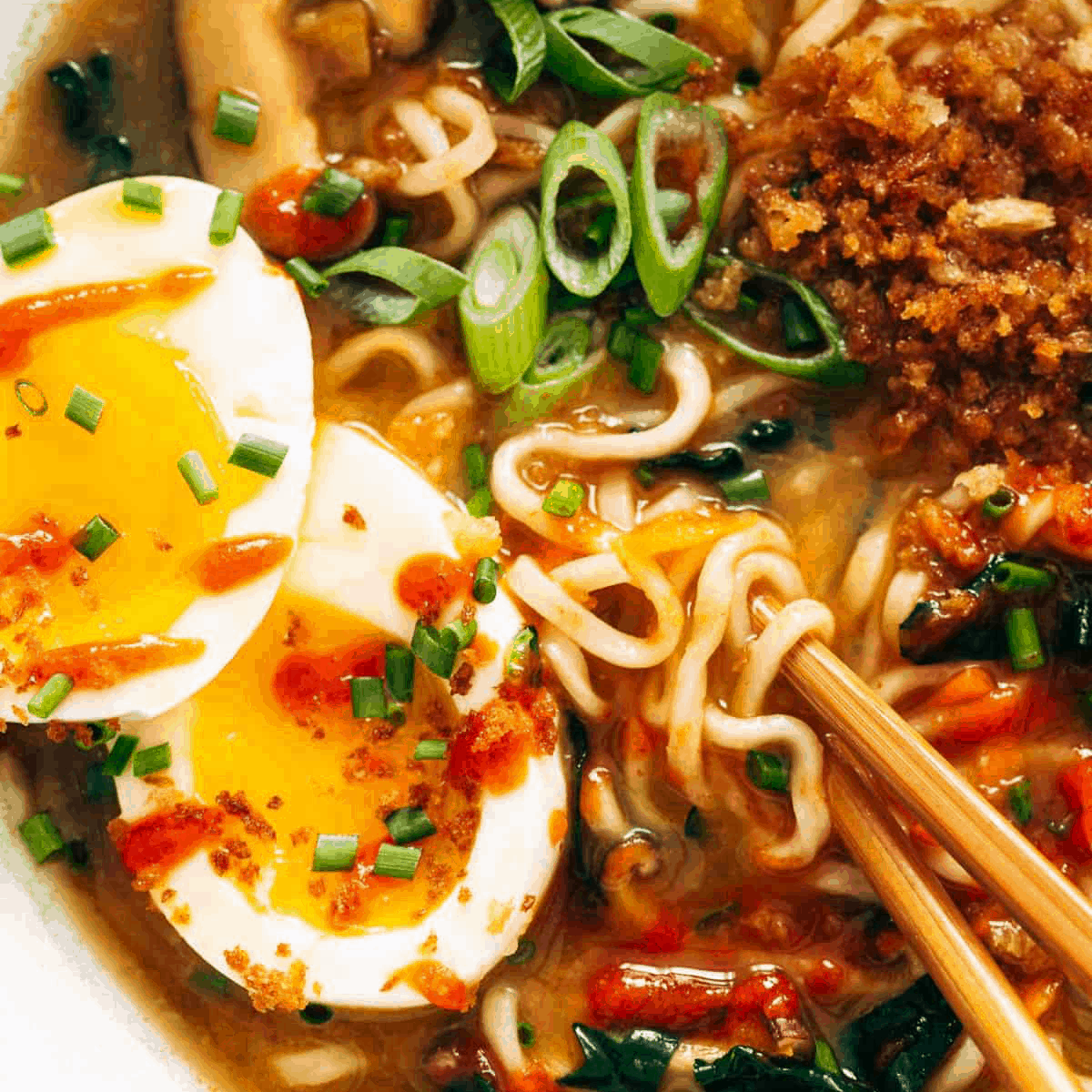 Lastly, here is a Quick Homemade Ramen from Pinch of Yum.
If you're looking at the picture thinking "that looks amazing, but there's no way it's quick!" just check out the recipe. It actually lives up to the hype.
This rich, hearty ramen will brighten the cloudiest of days. We love contrasting the savory broth with a hint of lemon or lime juice and some Sriracha sauce for spice.
We hope you've enjoyed this list of soups to get you through fall and winter this year. You can save these recipes to your meals list and plan them on your calendar with Meal Planner App. Our goal is to take the stress out of meal planning. If you haven't yet, try out our meal planner for free!
Ready to save time and money?
Try Meal Planner App risk-free for 30 days. Cancel anytime. No strings attached!